What are some of the primary concerns you as a homeowner may have when looking to sell your home? What typically comes to mind is whether or not my home will sell for top dollar, if the house is renovated enough or if it's close enough to public transportation to attract buyers.
Another concern may be whether or not the offers you receive are a fair and suitable price for your home.
In a frantic search to find willing buyers, we don't always consider how to retain buyers once they've made an offer. There are problems that may arise which can cause a homeowner to lose buyers they've worked so hard to attract.
One of these issues can be your neighbors. We often don't think about the neighbors, do we? We hardly ever, for a second, stop to think that one of the factors we need to consider while attempting to get a good price for your house, is the neighbors.
As real estate agents, however, we come face to face with unique problems like these on a daily basis. And it is a mark of a good realtor how well they're able to resolve those problems.
This story involves John and Julianne. Julianne inherited from her deceased parents an adorable single-family estate in Little Neck just one block from bustling Northern Blvd and within school district 26 – one of the best school districts in Queens County.
After months of following up with John and Julianne, they agreed on a meeting with me. Julianne's parents had passed away and she was going through an emotional time so I wasn't able to meet her at the time.
I did have the pleasure of meeting John, however, and over time,he became very certain that he could trust me with handling the estate of his wife's family.
It wasn't easy to convince John that I was the realtor for the job at first. He wanted to sell the house on his own initially, as many homeowners plan on doing so they can save as much money as possible.
However, once I minimized his risk by guaranteeing him in writing that I would be able to net him $25-40K more than what he wanted to sell the house for, even after my compensation was paid, he decided to take me on. John and Julianne made the right decision of hiring me for the job.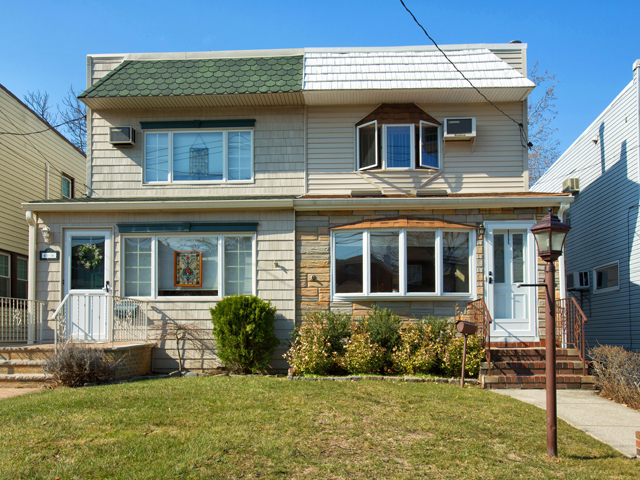 Front view of the Home
We marketed the property after de-cluttering and professional photography, and within the first 2 weeks we had three full price offers and excited buyers waiting to purchase.
But all the offers started falling through because of a serious and, quite frankly unanticipated, single issue – the neighbors next door.
The neighbors did not support the sale of the property. They were unmanageable and even downright aggressive at times towards the prospective buyers, their agents, and towards me and my team members.
This was a huge reason why many potential buyers were discouraged from moving forward – the neighbors had made them feel unwelcome in the neighborhood and no buyer wants to feel uncomfortable or fear for the safety of their children and relatives when moving into a new home.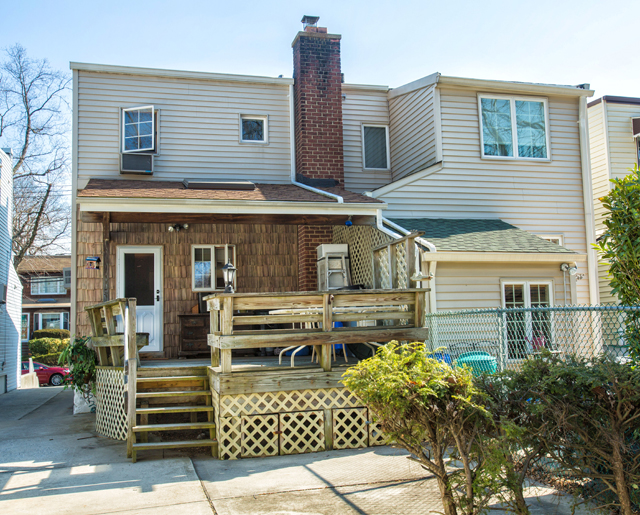 Rear View of the Home
This was the first time I had faced such an issue in 20 years of my real estate career and I knew this was not an issue I could bother our clients John and Julianne with – they were already burdened with the aftermath of having a dear and loved one pass away and we did not want this sale to be the cause of any further stress on their lives.
I never gave up and kept on with my efforts and I worked diligently with my team to acquire new and qualified buyers while simultaneously making an effort to appease the neighbors. At last, we were able to find a buyer willing to pay $7,000 less than the asking price for their home.
I shared this experience with John and Julianne and they were really shocked with the behavior of their next door neighbor. Julianne had grown up in the neighborhood and had a great relationship with the residents on the block.
However, it was completely unknown to them as to why the realtors and the buyers had to face such an unfavorable situation. Ultimately,the sale was a staggering success!
John and Julianne were extremely happy with our services and the way we handled each stage of the sales process – from showings to closing.
John was so satisfied with his experience that he even referred me to his aunt who would like help selling her home.
*Written by Imran Khan of Realty Executives Today.