Jeffrey Orridge , the current commissioner of the Canadian Football League, is a man who knows never to rush big decisions.
So when Jeffrey, Richard, and Valerie of the Orridge family decided unanimously to sell the home they inherited from their parents, Jeffrey reached out to an online agent referral network to locate local real estate experts that could help them.
Imran Khan of Realty Executives Today was one of the few professionals shortlisted for a one-on-one interview with the family.
During the preliminary consultation, Imran suggested a makeover (de-cluttering and painting) to improve the first impression of the property,which he knew would take some time to complete.
Although this was relatively simple advice, it spoke volumes about his expertise and experience in the business, as well as the patience he was willing to have with the home selling process. A few weeks later, Imran was officially chosen by all three siblings to represent them in the sale of their home.
Once they hired Imran, they displayed complete trust in him, taking his advice seriously and acting promptly on it. Within a matter of days, the house looked much more aesthetically appealing without any major renovation.
All it took was a new paint job and some effective de-cluttering tips. The only major expense was a kitchen sink replacement that cost $500, including the installation fee.
A clean-out company costing $250, was hired to further polish the home and once it was ready to showcase, a professional photographer was called in.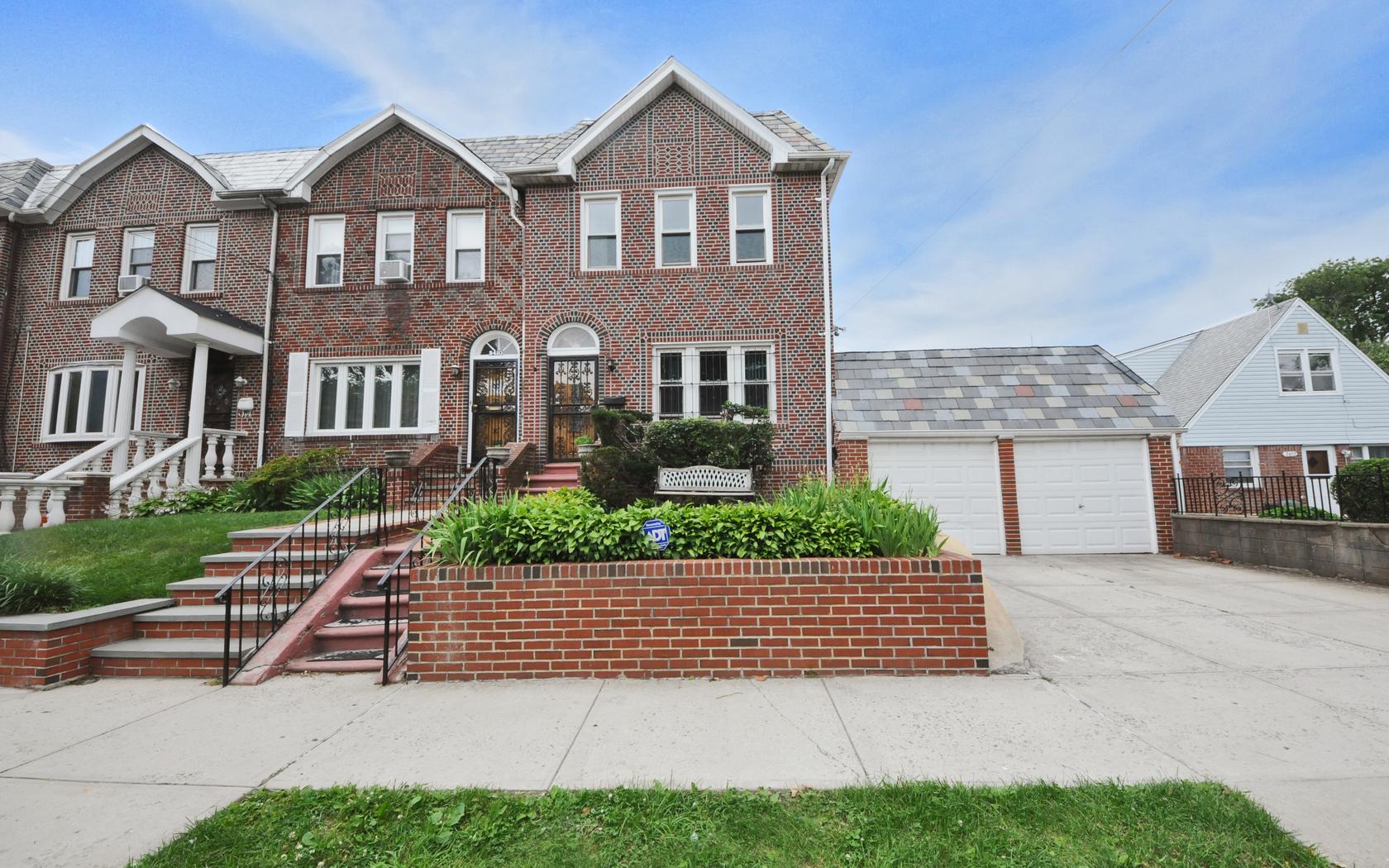 Front view taken by a professional photographer
Imran and his team always strive to make the most out of cutting-edge technology in ways that deliver convenience and value to sellers as well as buyers so in this case, Imran suggested staging the vacant home virtually.
Virtual staging gives buyers visual cues on how an empty house can come to life and become a home for their own family. Virtual tours are one of Imran's most highly-recommended tools for a vacant home because of their ability to reach a wider audience – including buyers who are unable to personally pay a visit.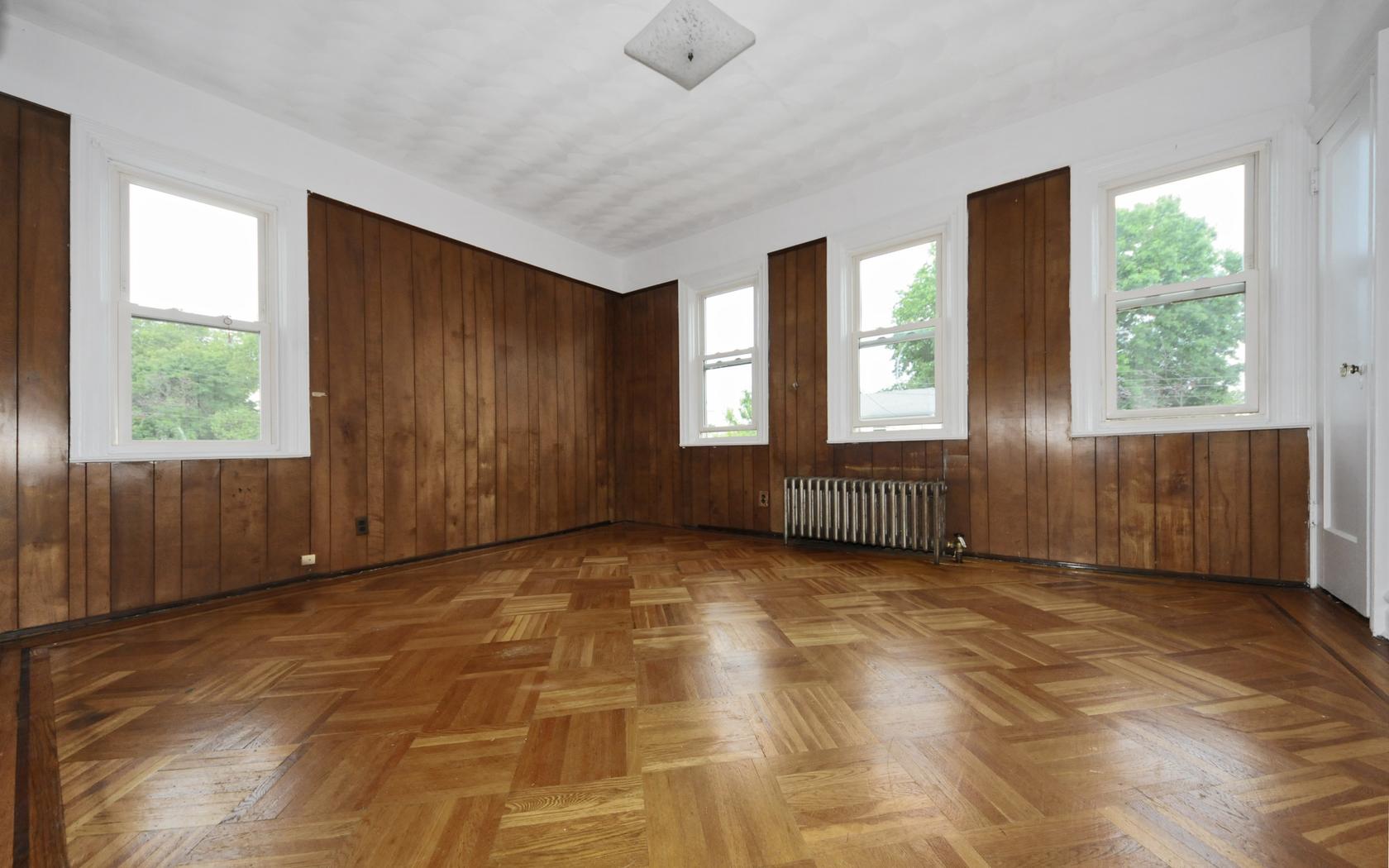 Bedroom – Before Virtual Staging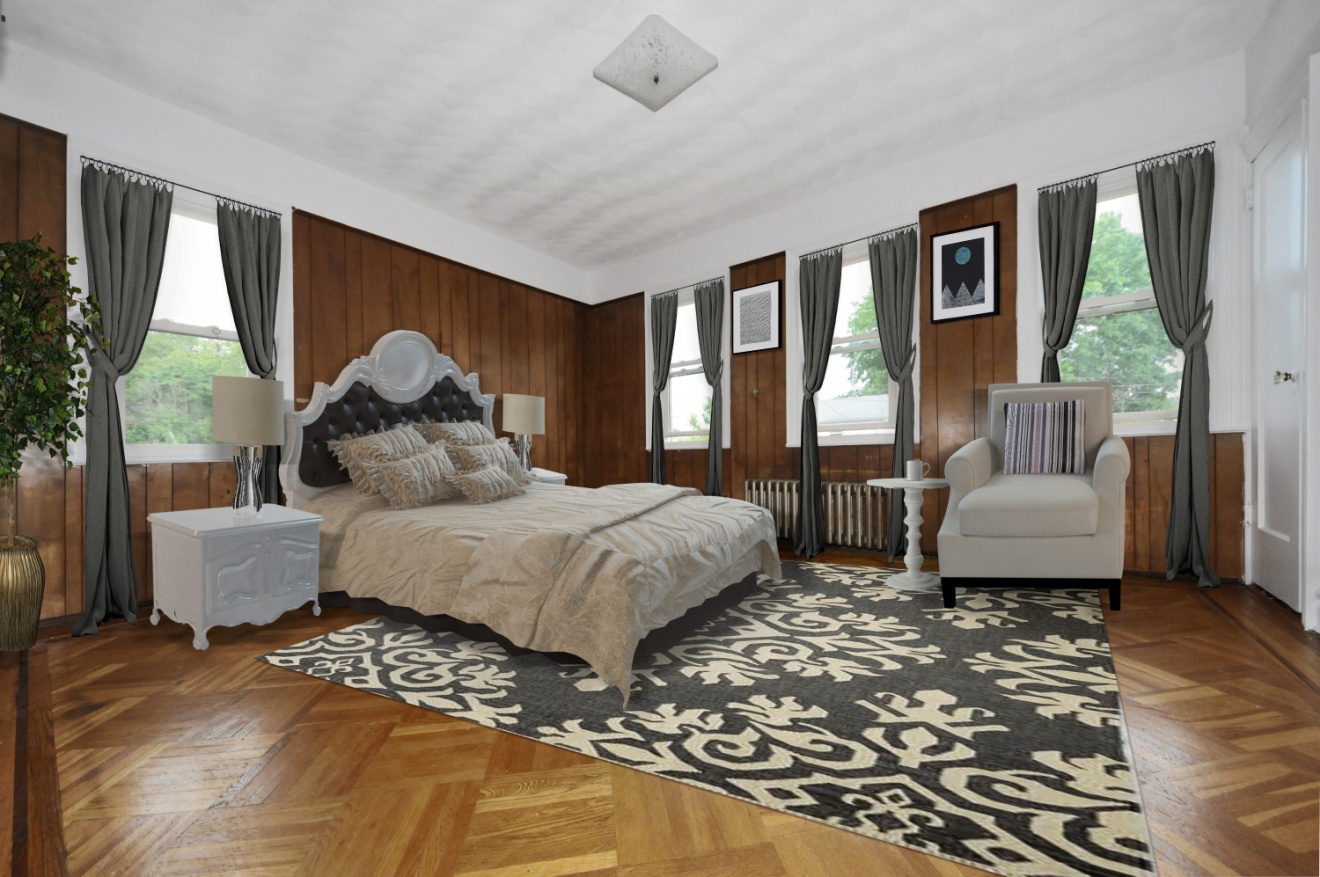 Bedroom – After Virtual Staging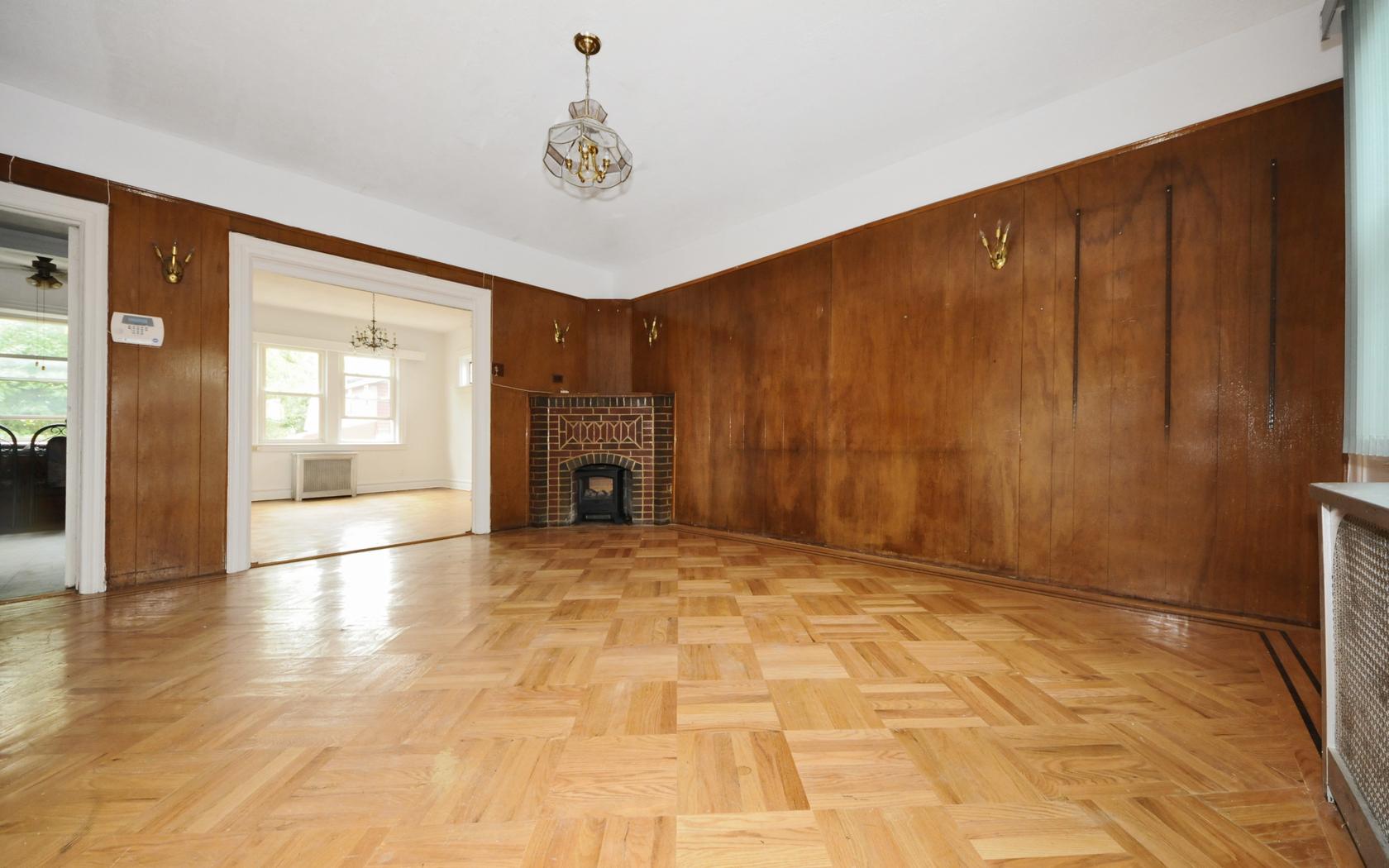 Living Room/ Dining Room – Before Virtual Staging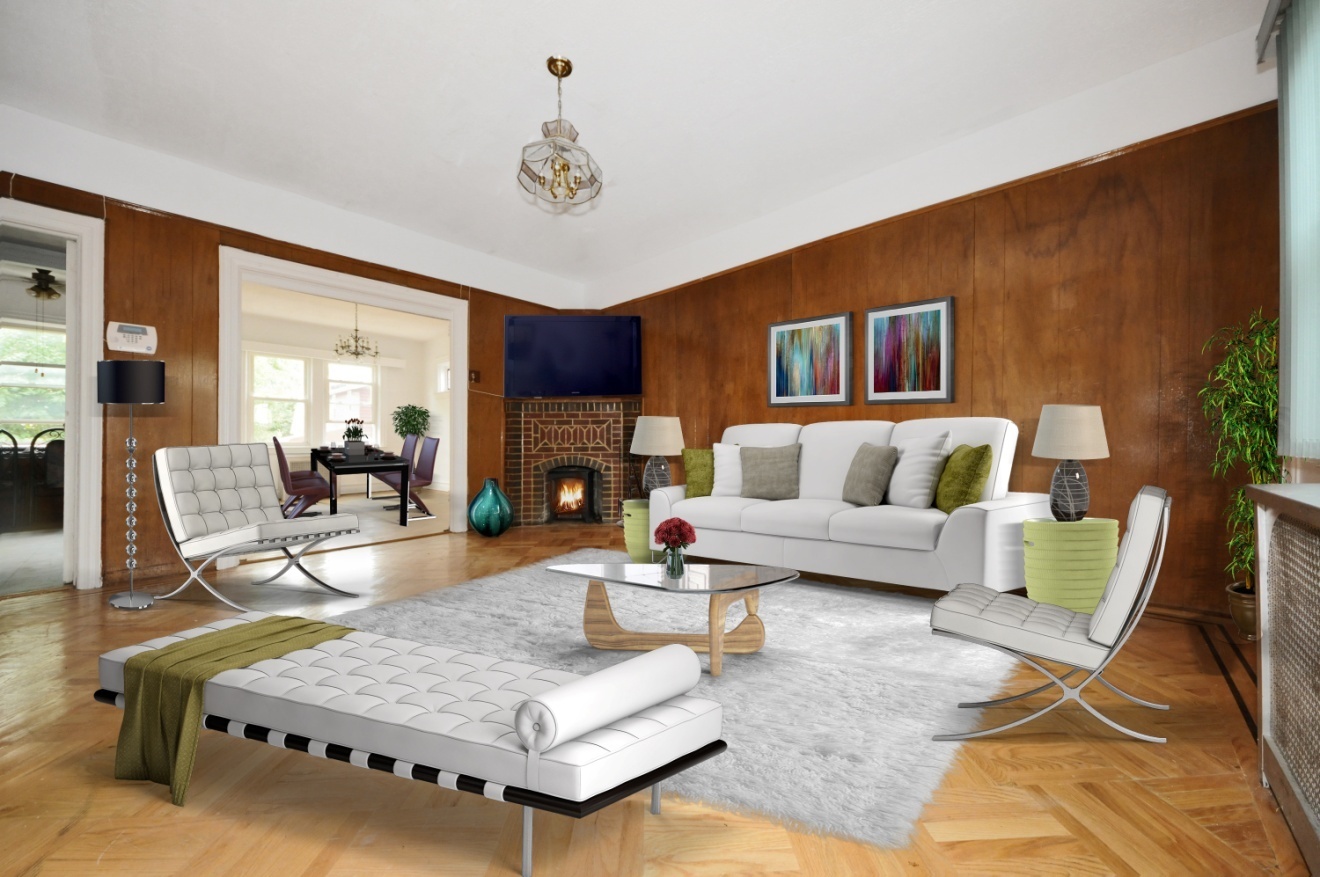 Living Room/ Dining Room – After Virtual Staging
All it takes is a few computer clicks, and the buyer can virtually walk through the entire property.
The appeal of a virtual tour and smart marketing strategy doesn't end there. It resulted in the Orridge family obtaining multiple offers in the first 10 days on the market.
The virtual tour attracted numerous prospects – nearly 105 of whom actually visited the property within the first three weeks.
As if this wasn't impressive enough, a quick market analysis revealed that the offers they received were at least 10-15% higher than what similar properties in the area were sold for!
This difference can be attributed to the way their property was prepared, presented, and marketed by Imran Khan and his team.
Though Jeffrey's decision to choose Imran was based on his intuition, it was also based on his lengthy experience as a savvy buyer and seller, who has bought and sold properties across North America.
Jeffrey understood that Imran's unique approach to home selling and his emphasis on using technology as a marketing tool would help the family attract the most buyers.
What he didn't realize was the magnitude of the difference it could make and the impact it would have on his bottom line – nearly $15,000 above asking price! Needless to say, the Orridge family was pleasantly surprised.
To them it felt like their property was attracting every buyer in search of a good single family home in East Elmhurst. All of a sudden, it seemed their home was the hottest home on 98th Street.

Thousands of buyers took the virtual tour within a short period of time and a few private open-houses were arranged over the weekend. These showings were open exclusively only to the prospects that had been vetted by Imran's team and other agents in the industry. Even the curious neighbors and passersby were vetted.
In hardly three weeks on the market, Jeffery and his siblings chose a buyer willing to offer much more than the initial asking price. As their advisor, Imran helped them choose these purchasers out of all the other offers they received.
The Orridge family bid farewell to their childhood home – rested assured that they were leaving it safe and sound in the hands of a wonderful new family.
*Written by Imran Khan