It's 2019 and it's time to take a look back at the incredible Queens Real Estate market in 2018. Let's take a look at some data provided to us from MLSLI (Multiple Listing Services of Long Island), the platform through which 2,300 cooperating real estate offices located across Queens, Nassau and Suffolk Counties,list and sell their properties.
According to MLSLI, the median price for single/multi-family residential properties in Queens has gone from a humble $670,000 in April 2017 to $705,000 in April 2018. That's a pretty impressive increase however, in 2019, the median price jumped to a staggering $717,500 – which is a dramatic increase of 7%!
If you or your family members own a co-op or condo, those markets have also increased quite a bit as well.The condo market saw an almost 15% increase. From a $481,000 median sales price in 2017, it jumped to a $552,500 median sales price in 2019. The co-op market also increased steadily in 2019. From $252,500 in 2017, the median sales price increased to $280,000 in 2019 – a whopping 10%! (See graph below)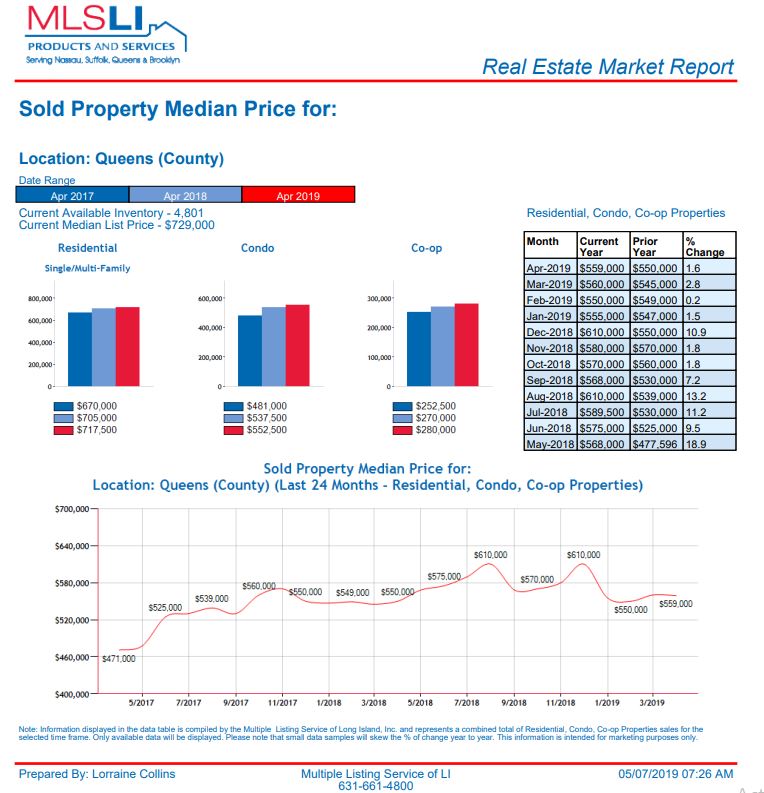 Interestingly enough, though the median sales price of the residential and co-op/condo markets have increased over the past few years, the number of MLS sales has decreased since 2017. From 391 single and multi-family units sold in 2018, 2019 saw an almost 7% decrease in the number of homes sold with 365 total units sold. 208 co-op units sold in April 2017, while 192 sold in 2019 – that's a 7.6% decrease in the number of sales. Condo units have decreased in sales from 68 units sold in April 2017 to 51 units sold in April 2019 – a whopping 25% decrease in sales. (See graph below)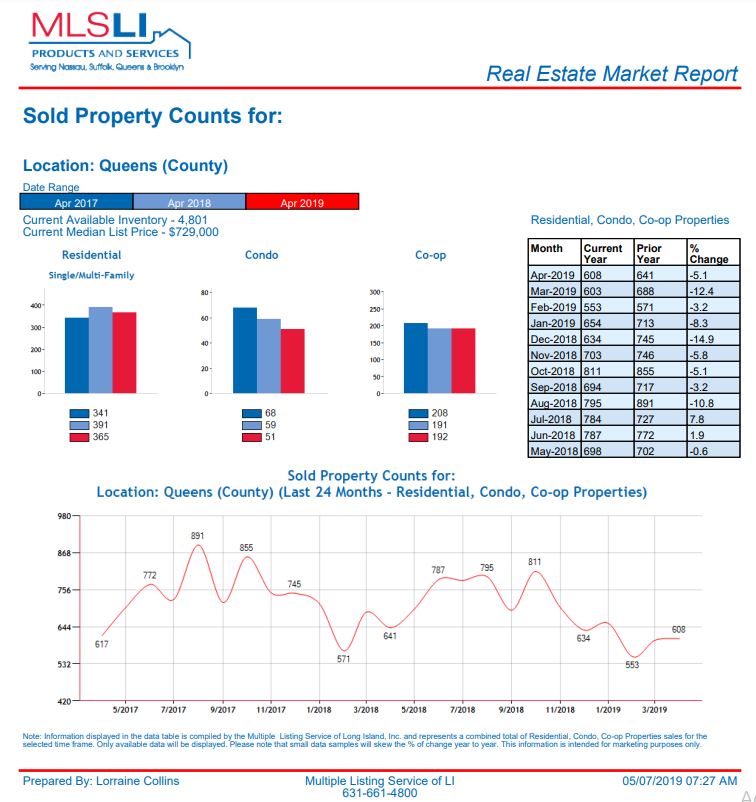 How will the market be in 2020? No one can predict the future of the real estate market. As of now, the market is stable.
In the event you want to take advantage of this great real estate market, contact the office of Imran Khan of the IK Realty Team at Realty Executives Today!